Aluminium Alloy Wheel Repair for Damaged and Bent Rims Available in Surrey, Vancouver, Richmond, Burnaby, Coquitlam and surrounding areas via Wheel Tech Rim Repair Ltd.
If you are looking for reliable wheel repair service to fix your damaged wheel, Wheel Tech Rim Repair always there to serve by using quality products and modern techniques. We always use quality parts to ensure the quality and guaranteed work to our valuable Customer. We Provide wheel repair service in the different cities of BC including Surrey, Vancouver, Burnaby, Richmond, Coquitlam and etc.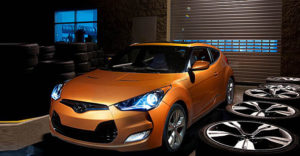 We have Experienced technician and instrument to make your damaged wheel look like a new one. It is very cost effective to repair the wheel in cosmetic damage than replacing with expensive new wheels. By Considering this fact we are available in Surrey, Richmond, Burnaby, Vancouver and Coquitlam to repair the damaged and bent whee. Please Capture the Picture of your damaged wheel send to us. Our Customer representatives back to you with appropriate quote for the necessary repairs needed to return back your bent rim at its original condition.
Wheel tech is alloy and wheel repair service in Vancouver, Surrey, Richmond, Coquitlam and surrounding areas include the following
Machining
Polishing
Wheel Straightening
Painting
Welding
Bolt Pattern Changes
Tires and More
Why Choose Wheel tech Rim repair for your Wheel repair and service??
One year Warranty
Competitive and affordable price
Innovative Solutions
Favorable Customer Service
Eco Friendly
Impeccable Craftsmanship
Wheel Tech Rim Repair Ltd., is open from 9AMto 5:30PM from Monday to Friday, available for scheduled appointment on Saturdays and Sundays, and servicing clients in Burnaby, Richmond, Vancouver, Coquitlam and surrounding areas. Contact Wheel Tech Rim repair for more detail or you can call us at 604-593-5505.